ABOUT US
Professional Solutions was established in 2004 to provide customized sales & support solutions in the I.T sector. The company has a strong emphasis being placed on service, quality, competitive pricing, unique product identity and customer satisfaction. In January 2008 Professional Solutions identified the need for a corporate I.T. Training Facility. In April 2008 the facility was complete and is currently furnished with state of the art equipment. We provide IT sales and support to various architectural, civil engineering, quantity surveying, land development and engineering clients. We are constantly searching for innovative products to improve our portfolio of solutions to our clients.
WEBSITE DESIGN
EMAIL & WEB HOSTING
TRAINING VENUE &
FACILITIES FOR HIRE
We keep business networks running with world class support and Managed IT Services. We provide friendly, local IT experts at your premises for technology support and fixes.
We build beautiful, powerful websites to help businesses grow and reach their audiences.
Providing purpose built innovative computer training venues since 2008
We implement software solutions for SME and large enterprises to help them streamline processes, strengthen cross-departmental functioning, enhance organizational efficiencies, and increase ROI.
WHAT OUR CLIENTS HAVE TO SAY
Innovative & sophisticated I.T Solutions, based on advanced and critical thinking coupled with the highest degree of professionalism and reliability is what Professional Solutions puts you ahead of the pack.
Raven Harkoo
We have been using Professional Solutions for last 12 years, we have found Dino Naidoo to be very responsive and very sincere in delivering customised IT infrastructure solutions for our Company. There are numerous times when they have come up with a cost effective and robust IT solutions for our requirements which goes beyond the Supplier relationship. We appreciate and expect to have a long term relationship with Professional Solutions.
Sunil Pachigolla
First of all thank you for allowing our company to use your training facility to conduct our training sessions. The layout of your training room is of a very hight standard compared to training venues I have used in the past and the seating is very comfortable. Also the assistance from yourself to assist me in setting up the training session is highly appreciated. The delegates that have attended our training sessions were higly impressed with the neatness of the venue. I would highly recommend your training venue to anyone. Keep up the good work.
Carl Wernich
In April 2008 we made use of the training facilities that Professional Solutions offer in Durban. We were very impressed with the excellent service and the quality of the venue. The venue itself is new, neat and tidy and safe. The computers are state of the art and everything was in perfect working order. There is ample of parking space in a secure environment. The personal service we received from Professional Solutions was very impressive. They were at hand every morning to ensure that there were no issues and ensured that the catering was delivered with the least possible interference. The refreshments were fresh and tasty. All my clients told me they loved the venue and would consider it for their own training purposes as well. We will make use of Professional Solutions again in the future and definitely recommend their facilities to anyone.
Karin Heroux
'I would thoroughly recommend Professional Solutions IT Training venue. I used these facilities in November 2011 to run a series of training courses on an automotive database, the International Materials Data System (IMDS). The training room is excellently equipped with fast PCs, excellent catering, and I found Professional Solutions extremely efficient, helpful and professional to work with.
Will Martin
Technology is constantly changing. To make things worse, customer support is at an all-time low. Professional Solutions aims to fix this by providing personal, expert IT support and amazing websites.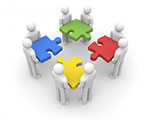 Commitment to the User
Professional Solutions has always put our clients first. Too many systems and companies put the focus on products, creating an environment where users are left without knowledgeable or friendly support. Our mission is to change that with friendly &  professional support.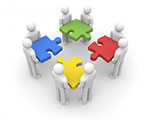 Commitment to Our Team
Professional Solutions support a full team of web and IT professionals. Our growing team of friendly experts is our most important asset.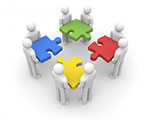 Commitment to Professionalism
We aim to be more than just technically proficient and knowledgeable; we aim to provide professional, accountable solutions and service to our customers.